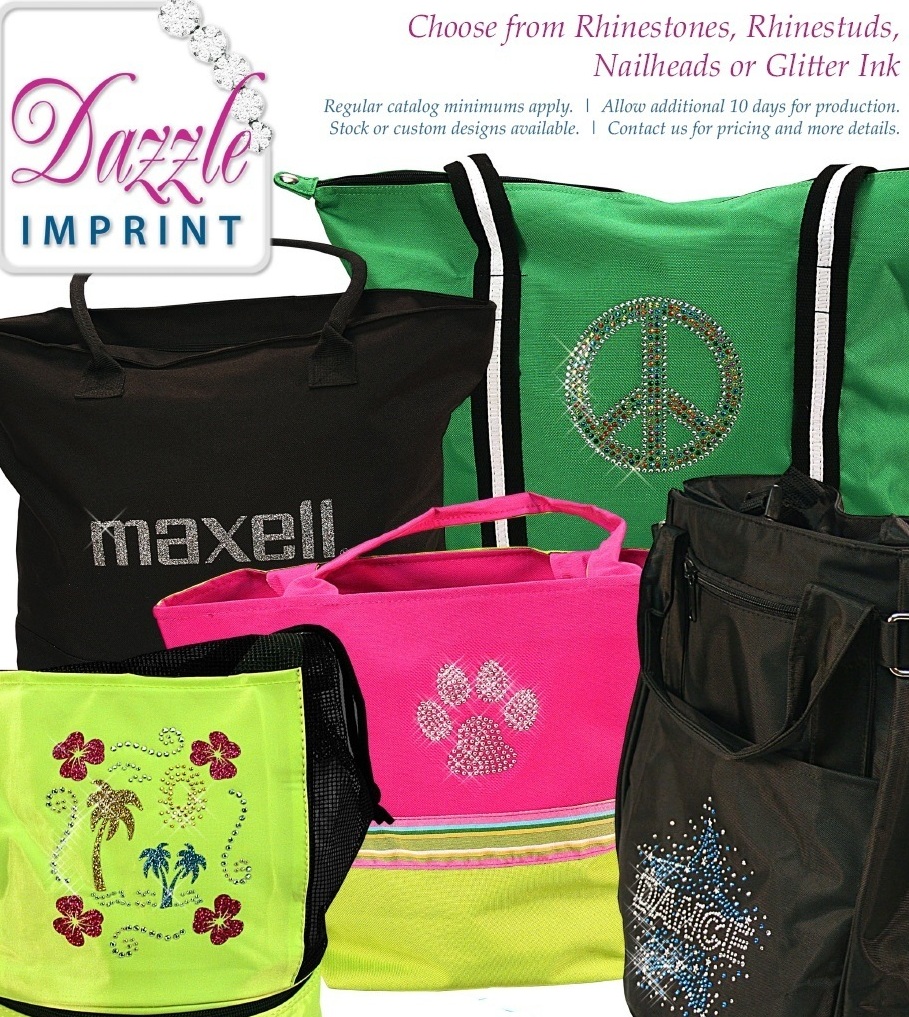 BLING YOUR BRAND!
This unique decoration is the latest BUZZ and can be applied to a wide range of our products.

We can combine regular ink with the use of Rhinestones or Glitter or you can go for an all GLAM look!

We can help you with the layout or submit your own artwork for pricing.
Call our Bling Your Brand Experts at 800.467.9528