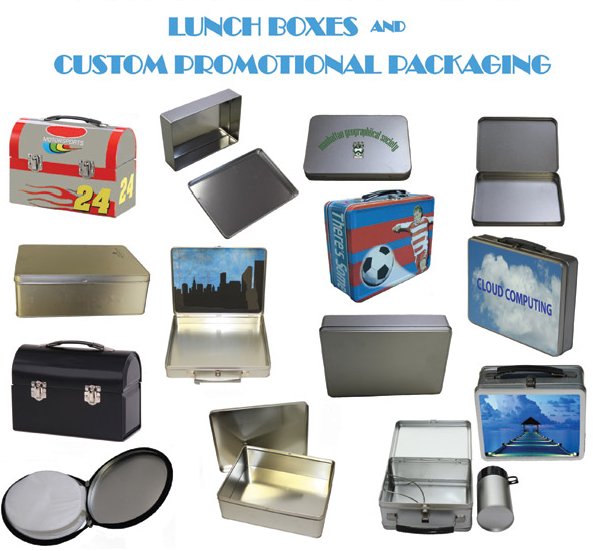 These metal tins are excellent for conventions of all sorts where items specific to the occasion can be placed inside for the surprise of the day!

While inexpensive, they will give your conventioneers the feel that you have given a great deal of thought to creating a truly imaginative solution to the promotion of your company or event.

We have taken this opportunity to introduce a variety of tins that can be imprinted in several ways.

We can screen print your logo in one or two colors, or apply adhesive backed vinyl labels that use 8 color digital printing to give you're a truly photographic image reproduction.

The other alternative that we can offer is to have the tins custom printed prior to assembly to give complete surface coverage.

Or we will sell you the tin no imprint at all!