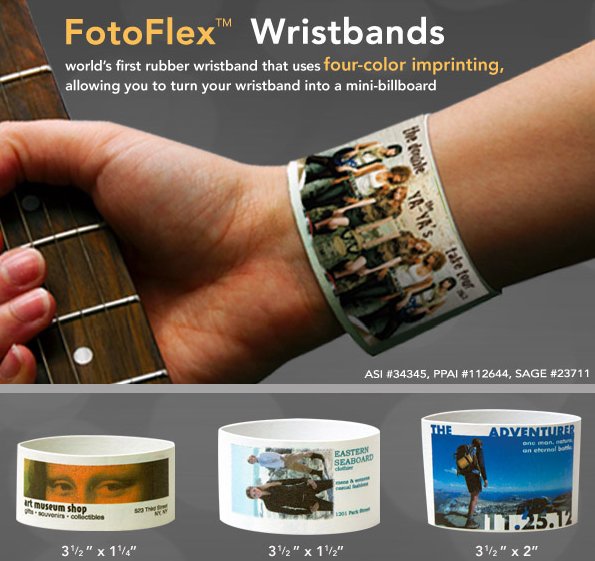 FotoFlex™ is the world's first stretchable wristband that uses four-color imprinting of digital graphics, allowing you to turn your rubber wristband into a mini-billboard for maximum promotional effect.
These wristbands are custom printed to exact specifications including faces, event logos, sponsors' logos, dates, special offers, etc. for a truly unique wristband that boosts your brand. They can also be printed with QR coding and other data options for enhanced interactivity with the wearer.
Each wristband is made to order and guarantees durable crisp images that make for a highly visible product. The product is unique in that it cracks when stretched, but it does not flake and will return to near photo quality when relaxed.