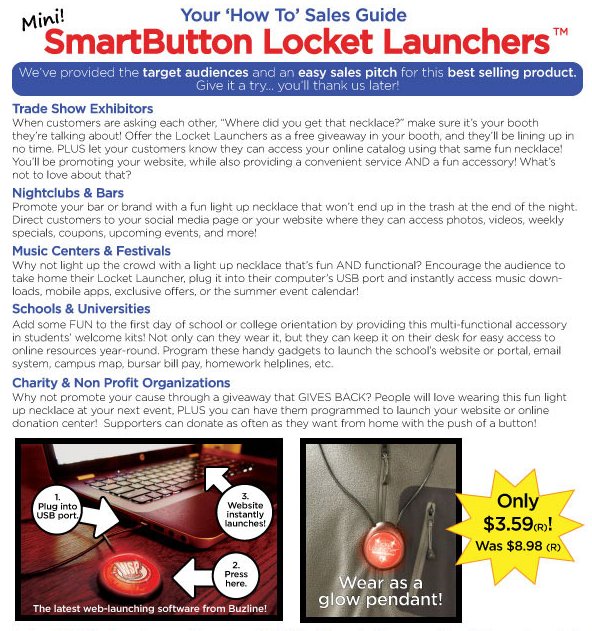 Frequently Asked Questions
How does the Locket Launcher light up?
When the Locket Launcher is worn as a light up pendant it uses 3 AG13 batteries. There is an 'off' mode that allows the Locket Launcher to be worn without the lights.
Does the Locket Launcher use power from my computer when plugged in?
When the Locket Launcher is plugged into a PC's USB port, it draws minimal energy from the computer.
What do I need to provide to get my own Locket Launchers?
You provide your URL and artwork, we do the rest!
Can the Locket Launchers be reprogrammed?
The Locket Launchers can only be reprogrammed if the purchaser opts for MyWebROI.
What is MyWebROI?
MyWebROI is free software that allows the purchaser of the Locket Launchers, or any other Smart Button device, to monitor demographic statistics of the Locket Launcher users as well as redirect the website where users are sent to. There is a $55(v) one time setup fee for MyWebROI integration.